About Burial at Sea San Diego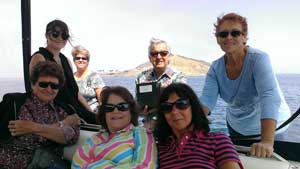 Burial at Sea San Diego offers convenient and an economical way of scattering the ashes of a loved one at sea.
Cremation is an increasingly popular alternative to traditional funeral and burial, and releasing ashes to the wind, the waves and the ocean currents is a simple and dignified means of returning to the Earth.
Scattering the ashes of a loved one in San Diego is an awesome way to send a loved one off on their celestial voyage.
With over 20 years on beautiful San Diego Bay and the waters surrounding the San Diego harbor and Sunset Cliffs, we excel at ensuring each trip is a memory you will cherish for a lifetime.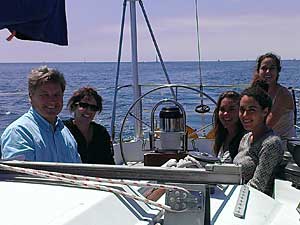 Enjoy breathtaking views of downtown, the naval base, the latest aircraft carriers, destroyers, and submarines, not to mention an abundance of sea life including Sea Lions, Dolphins and Whales.
Whether you need a classic sailing yacht or a luxurious motor yacht for your ash scattering ceremony at sea, Burial at Sea San Diego can provide a private yacht for friends and family. Call Burial at Sea San Diego to plan your special ceremony today.
Burial at Sea San Diego features three types of yachts.
Our sailboat is a classic restored 1973 Ranger 37 racing sailboat named Masquerade. This 37′ yacht was known as "The Rocket" back in her day due to her lightening speed and innovative hull design. Much heavier than traditional boats today, Masquerade will provide a steady, smooth sail no matter what the conditions.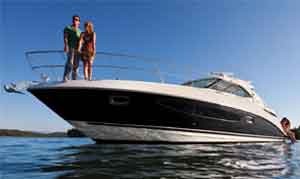 Does your party of eight or more want a smooth flat ride? We also have a beautiful 44′ Sea Ray with all the comforts of home for your harbor excursions should you want to invite more guests.
This yacht comes complete with two salons, modern appliances and plenty of room for everyone to enjoy a beautiful heart felt farewell.
Enjoy fond memories with your friends and family while sitting on wrap around seating and enjoying the views as we head past the tip of Point Loma toward the Coronado Islands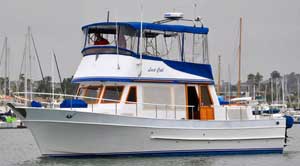 Maybe your loved one was a Fisherman? We have also added a beautiful 40′ Fishing Trawler beautifully restored and ready to accomodate up to 12 guests.
For the most elegant burial at sea experience, whether it's a motor yacht or sailing charter, let us provide a dignified ash scattering burial at sea for you and your loved one. As we leave the harbor, you can . View the massive kelp beds, which lie just off of the Pt. Loma lighthouse. Prices start at $480 and include a tour of San Diego bay, food and beverages.
What to Bring
Sometimes it can get a little cooler on the water, so dress in layers and there is plenty of dry storage for bags or back packs. We prefer soft non-black soled shoes. We provide complimentary water, and light snacks. You're welcome to bring your own camera and video equipment to memorialize your event.
Sailing in Winter, Spring and Fall:
Sunscreen
Sunglasses with croakies (leash)
Rubber-soled deck shoes or sneakers and warm socks.
A warm jacket or preferably sweater and windbreaker
A pair of long pants if you are wearing shorts
Sailing In July thru Sept:
Sunscreen
Sunglasses with croakies (leash)
Rubber-soled deck shoes or sneakers.
A light sweater or windbreakers.
Ask about our AMAZING Deli Platter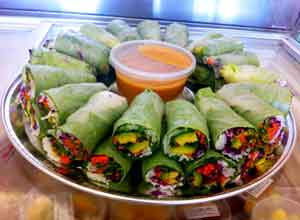 Make your reservation today!
Call Us Today: 619-887-5443
Want to go sailing?
Enjoy San Diego's #1 sailing charter on beautiful san diego bay
visit our sister site Pacifica Saling Charters.com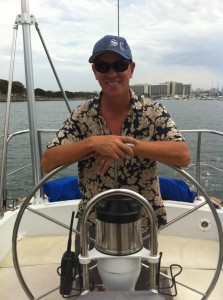 USCG Licensed Captain
Master 50 GT Coastal Lic #3511036
Cremated Remains Disposer License #CRD 942